Long time no post, eh eh?
Yeah. I really have no excuse. Except laziness.
On an unrelated note, I was cleaning out my gargantuan picture folder on my computer, and have found a lot of unposted FOTDs and Makeup looks. Since they're so old though, I would have no idea what I used. But, if anyone wanted to see some, I could post them.
Anyways, today I went to Cosco with my family. They sometimes sell cosmetics there, and no suprise, they had a set of 8 mini Stila Lip Glazes for about $17. I don't know why, but I was compelled to buy them.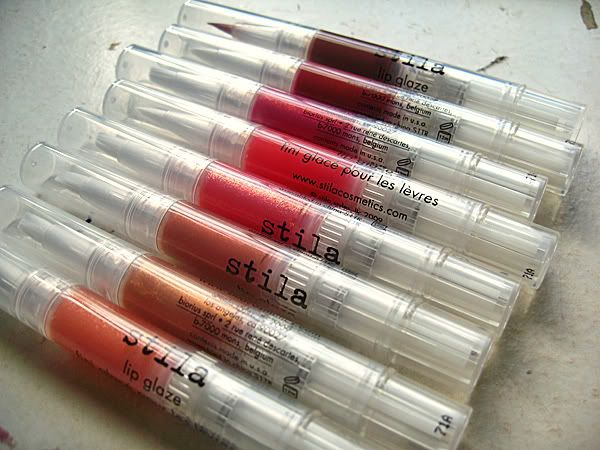 A normal sized lip glaze is 0.08 oz and $22 apiece. Each lip glaze in this set is 0.03 oz (a bit less than half) and about $2 apiece. Deal? I think so.
(Top to Bottom; Blackberry, Cranberry, Plum Fairy, and Candy)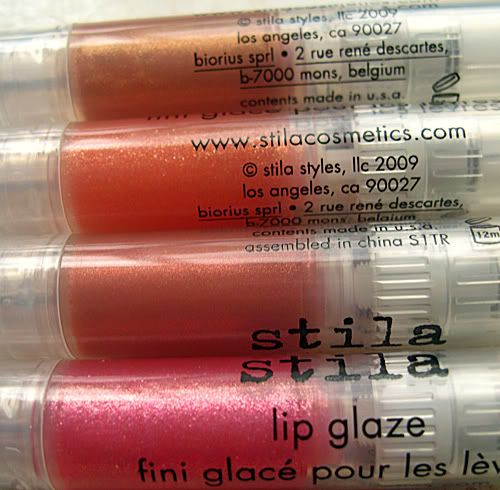 (Top to Bottom; Kitten, Marmalade, Starfruit, Pinkle Twinkle)
All of the colors are very sheer. A few have no shimmer, while the rest have a very nice shimmer, with no obvious glitter chunks or gritty texture. They have little pigmentation, so if you're looking for a very pigmented gloss, I would not reccomend these. But for a nice, non-sticky, sheer wash of color, these are fantastic. Plus they smell absolutely gorgeous, each with their own distinct smell.
Swatches below: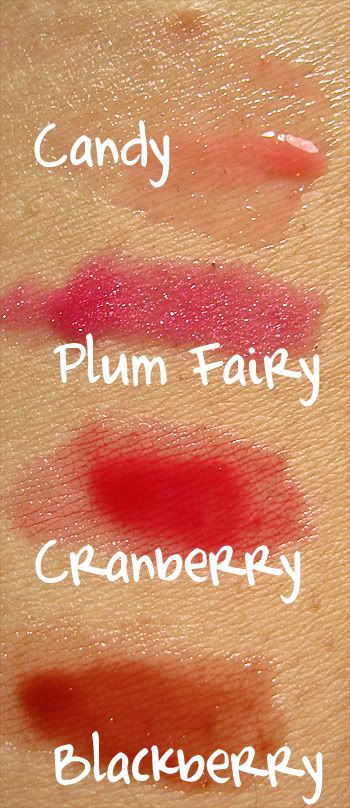 Edit: I just realized that the SAME EXACT
deal
is sold at Sephora... for $25! Holy crap.